Summit University® 2022 Online Seminar
Ascend Daily! Enter the Spiral of Immortal Life
With Serapis Bey, Amen Bey, Clara Louise and the Brotherhood at Luxor
The seminar will be rebroadcast through Zoom in English for the Asia-Pacific Region, 
including Australia and New Zealand, on Thursday 7th July through to Sunday 10th July
9:15 a.m. – 6:00 p.m. AEST each day
This Summit University seminar is open to new students who have a basic understanding
 of the Teachings of the Ascended Masters and of the Science of the Spoken Word.
"How do you measure your progress towards the ascension?"
Many of us ask ourselves if we have done enough to earn our ascension?  Have I met the requirements?
Enter Serapis Bey, the incomparable Chohan and Hierarch of the Ascension Temple at Luxor, who loves your soul more than you'll ever know, and who is ready to help you with every important step to your ascension.  Serapis will lead us on the upward journey of love and striving back to the heart of God.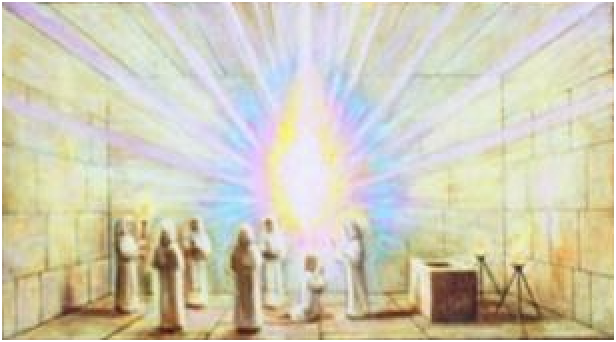 This seminar includes wonderful, unpublished teachings from Elizabeth Clare Prophet expanding on the "Dossier on the Ascension" as well as masterful keys on how to pass the tests of overcoming pride and balancing the threefold flame.
There will hear incredible stories of Summit Lighthouse members and their personal achievements that have culminated in their ascension in the light as well as inspiring dictations from Serapis Bey, Kuthumi, Amen Bey and the ascended Lady Master Clara Louise.
The participants will all receive the special chakra blessing through their photos with the messenger's amethyst egg, charged by Serapis Bey with a focus of the ascension flame. 
Replays of the seminar will be available to all students through September 30, 2022.
There will be a morning decree service as part of the Zoom rebroadcast from 8:00 to 9:00 am each day. 
To register, visit: https://summitlighthouse.leadpages.co/summer-su-2022-english/
If you have any problems, please contact Karen Brewer (Summit University Registrar) kbrewer@summituniversity.org   or call +1 (406) 848 9658.
Please note that this seminar will not be presented again as a retreat experience in regional areas. This will be your only opportunity to partake of these special teachings on the ascension – the goal of life.  
Look forward to seeing you there.
Love, blessings and Victory always!
Geoffrey Dickie
Co-ordinator for Asia-Pacific Regional Rebroadcast